Last year we held an Australian Society of Authors catchup in the boardroom of Tarts Café in Northbridge. The room was a perfect size and more importantly price … free for two hours. I remember enjoying the coffee and food so much I promised myself I'd go back. Finally I got to fulfil that promise.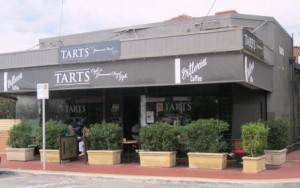 Tarts Cafe © 2013 The Ponder Room

The cafés been around for several years now and I still love it's cosy feel, though I do miss the black and white striped awning it used to have.
Aside from being a café they also provide a small range of gift ideas, like; jewellery, hand creams, candles, clothes, bags, jars of produce and other small gifts. It's perfect if you're running late to a party and forgotten to pick up something. But I was there for the food.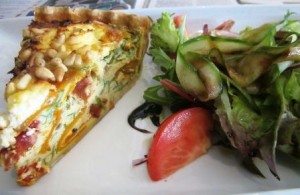 Tarts Cafe tart © 2013 The Ponder Room
 On offer in the cabinet were bagels ($11.90), paninis ($11.90), tarts ($14.90), salads, and a large range of gorgeous looking desserts. My choice … home-made roasted pumpkin tart with pine nuts, rocket and goats cheese plus a garden salad ($14.90). It was fresh, full of flavour and very filling, so much so I couldn't have dessert … shame.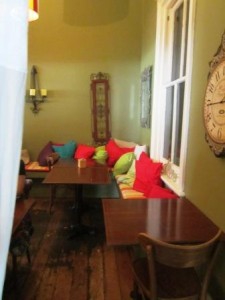 Tarts Cafe lounge © 2013 The Ponder Room

Aside from the main café area there's a cosy lounge section and down the steps out the back is an outdoor garden. I imagine it would look wonderful at night with the candles on.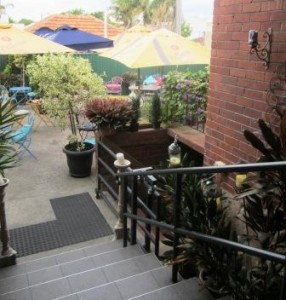 Tarts Cafe © 2013 The Ponder Room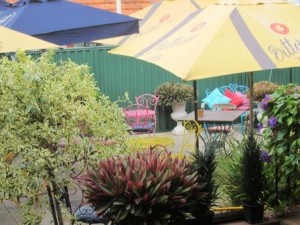 Tarts Cafe garden © 2013 The Ponder Room
If like me, you haven't been there for a while it's definitely worth a revisit.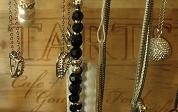 Tarts Cafe gifts © 2013 The Ponder Room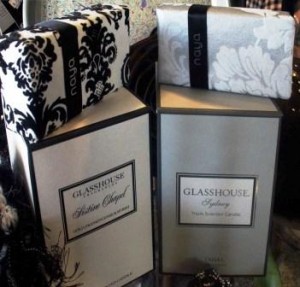 Tarts Cafe gifts © 2013 The Ponder Room