Lately we're always hearing about balance. I've even written a book about it (Me Time, for those who haven't been playing along). A few months ago I stumbled across these guys who reminded me about what it takes to find balance.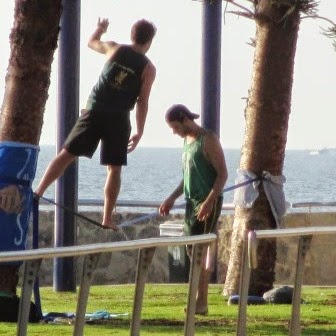 Balance © The Ponder Room
First make sure your essential needs are covered. That you have all the basic equipment you need and it's in working order.

Then it's a matter of getting started which is the hardest part. Don't expect to be perfect the first time, there will be a few wobbles along the way.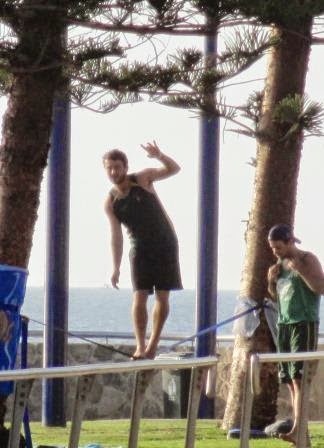 Balance © The Ponder Room
When the wobbles start to take over and it looks like you're not going to make it, make sure you have a loyal friend on standby for a soft landing … no not literally.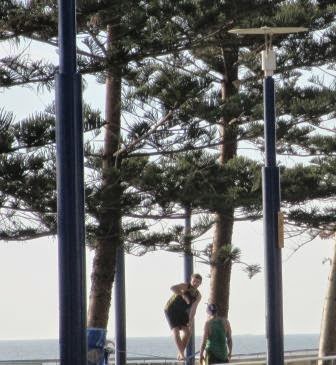 Balance © The Ponder Room
Most of all they reminded me that you can find balance anywhere if you try hard enough. You don't need a fancy setting, expensive equipment or a cast of thousands around you. You just need to want to achieve it, focus and remain calm.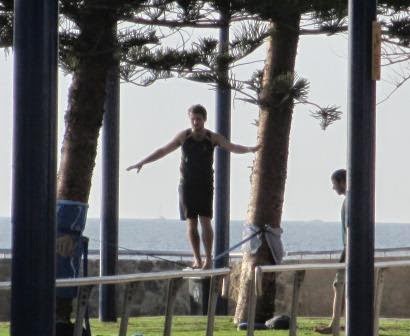 Balance © The Ponder Room
It's also handy to have a great big get away truck on standby, just in case.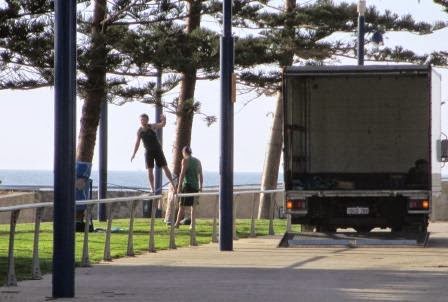 Balance © The Ponder Room