I believe it's not fair to review a café when it's only been open for two weeks, however I would like to give an early shout out to Drift Kitchen in Scarborough. Although they're still settling in they've made a good start.
Drift  Kitchen is tucked away behind the busy Brighton Road strip in Scarborough. It offers a takeaway style window, a veranda, a small shop front and a seating area around the side.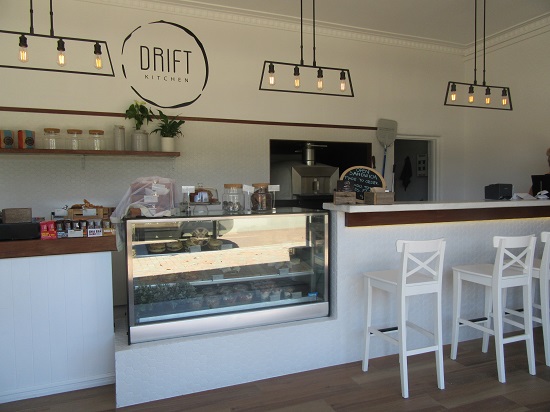 When I dropped in the three staff members were extremely friendly, if a little more focused on chatting with each other. I guess it was about 2.00 so getting close to the end of the morning session (they close from 2.30 to 5.30pm, then open again until 9pm). When I said I didn't know what I wanted I was pointed towards the open sandwich of avocado, tomatoes and feta, which was very helpful.
It being a gorgeous day I sat on the veranda and waited. The other couple on the veranda finished their conversation and left.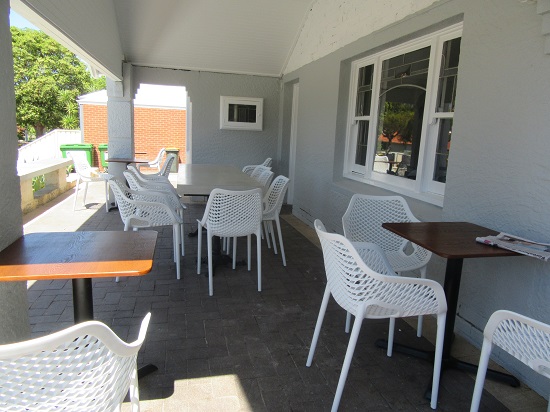 After some delay my lunch arrived. Delivered in an open cardboard box, no doubt this will help cut costs and speed up delivery from the open window when they get busy.
The sandwich contained fresh avocado, tomatoes, feta and the crunch of pumpkin seeds. Though I must say I'm not quite sure why it took so long, and a drizzle of balsamic vinegar could have taken it to another level. A paper napkin could also have helped.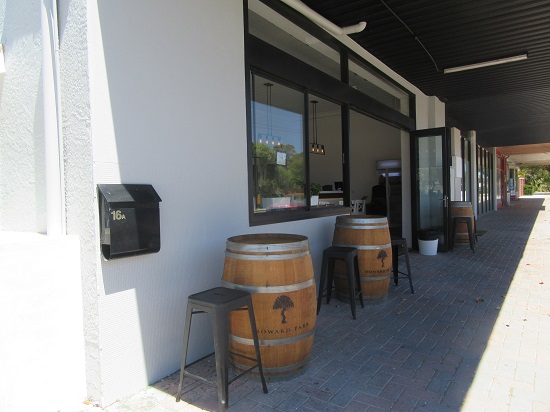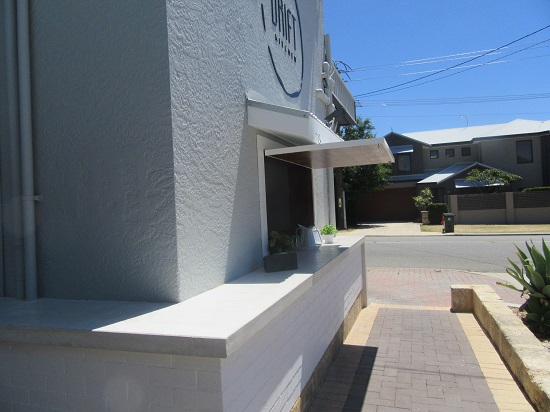 As I tucked into the open sandwich I pondered:
Drift Kitchen has a casual, fresh, modern vibe. A bit like a Byron Bay, Broome time space.
At the moment it appears to be a cross between a takeaway sandwich bar and a café;
The previous owners of the venue created what became a local institution, particularly on a balmy summers night, so Drift has some big shoes to fill. I have no doubt that this will happen as the new owners workout the space they want to be in and the level of service they will provide.
For more information go to