I can't say that Cannington is a place I associate with restaurants, so when friends suggested we go to Phoever Vietnamese Restaurant in Cannington I wasn't sure what to think but I have learnt to remain open minded.
The restaurant is situated next to a scooter shop. When I say scooter I don't mean the trendy Vespa type they were mobility scooters, though I must admit one Harley inspired version was pretty cute.
On opening the door pour group of six were greeted like long lost family members and ushered into the well lit, tidy restaurant. There room provided a choice of table or booth setting.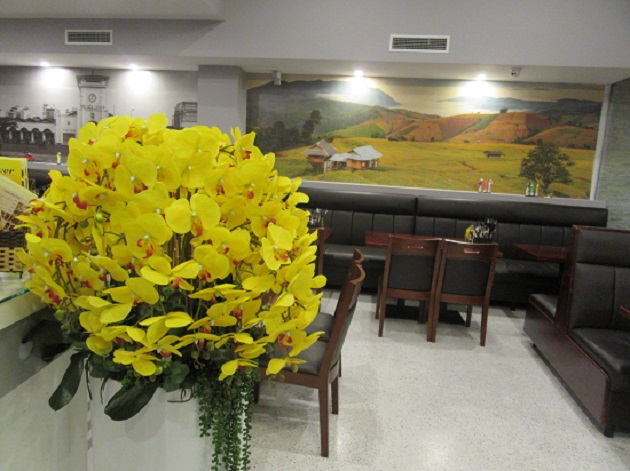 First impressions were enhanced by the interesting artworks. Clearly this wasn't your average Vietnamese restaurant.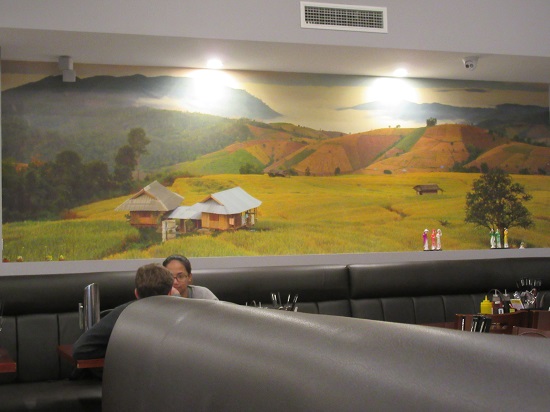 Faced with an extensive menu we handed the ordering over to the most experienced member of our group. This was just as well as we were unaware of the process – you write down what you want then ring a bell and the waitress collects the order. This resulted in … well much giggling if I'm honest and the following food.
Rice paper prawn rolls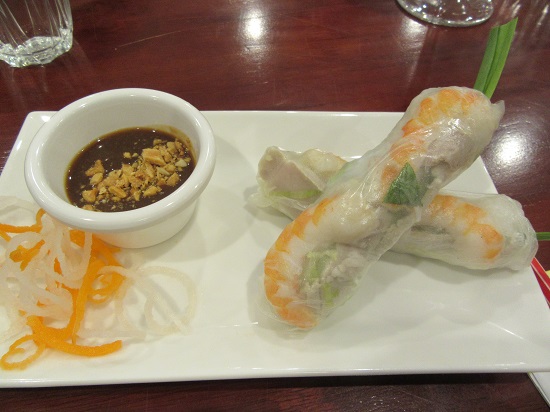 The good old Green Chicken Curry, with large pieces of chicken. Even with six of us at the table we couldn't finish it.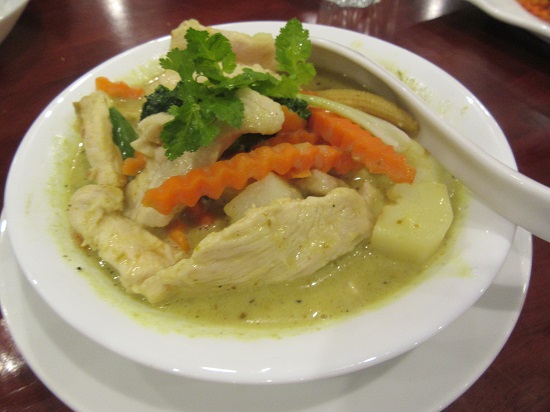 and two other dishes whose names I can't recall at the moment. I was lucky to get a photo in before the meals were divided up.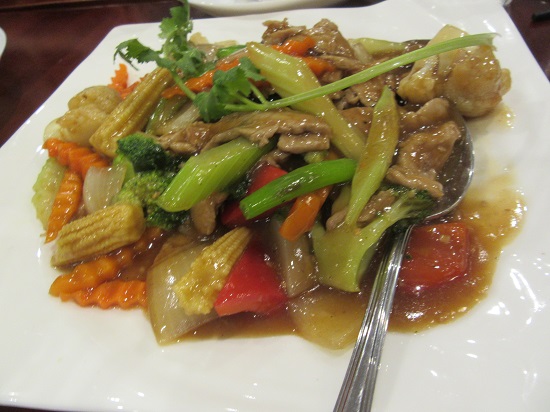 I think this might have been a satay to appease the masses.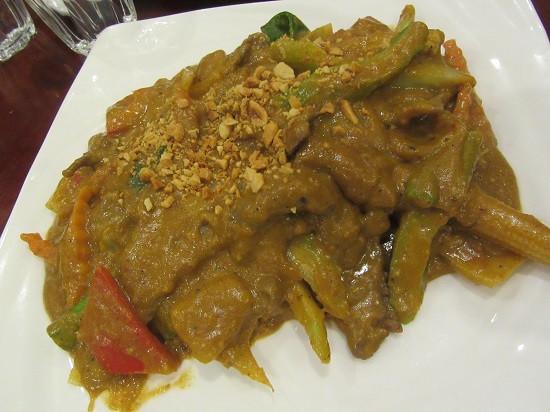 The service was sound and the bill considerably smaller than we thought. It was a great night with much laughter by all.
As we pressed our noses to the scooter shop window at the end of the night I pondered:
The value of keeping an open mind should never be underestimated;
If you live south of the river and have a big group this is a place worth checking out.