Third times a charm or so they say, whoever 'they' are. That's certainly the case for The Trip To Spain the latest road trip instalment from these two cheeky lads.
If you've seen the previous 'trips' you'll know to expect brilliant banter interspersed with great food and stunning landscapes.
It's a hard movie to review as there's no 'story' as such, just a wonderfully voyeuristic exploration into how the other half live.
Rob Brydon and Steve Coogan are hilarious as usual tyring to one up each other with their tales and impersonations. The James Bond piece had me giggling out loud and holding my stomach. Hilarious.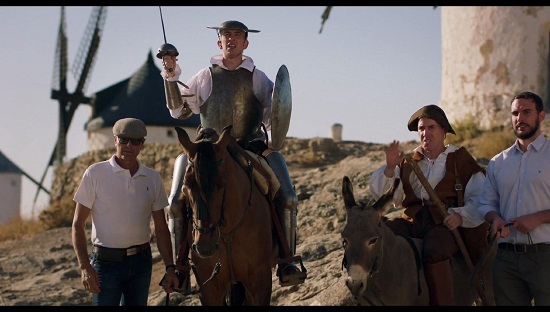 Go for the scenery, go for the food, but mostly go for the bromance and banter between these two. As the credits went up I pondered:
Such a simple concept that feeds into so many of our primal motivations (travel, food, fun, love), it's a wonder it hasn't been done before (besides the previous two I mean).
Great poignant ending.
The movie was even more poignant given the passing of Roger Moore.
I so want to go on holiday with these two.
It's simply good for the soul.
Make sure you eat first.
For more information and session times go to Luna Palace.
Simply great for the soul
Another wonderful travel bromance from these two.
User Ratings (

0

Votes)