Just popping in quickly to say woohoo!!!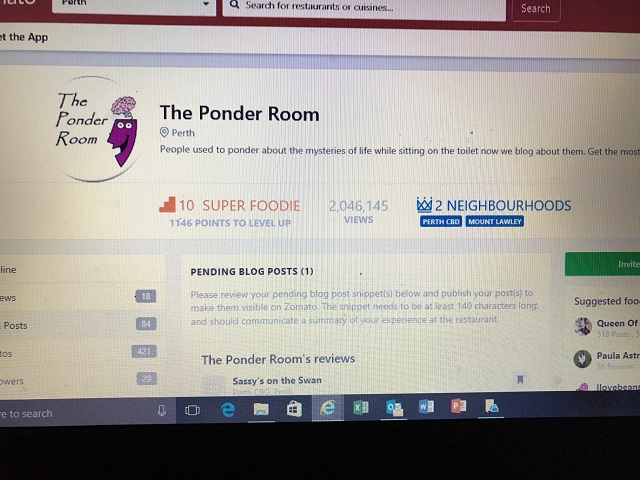 The Ponder Room has made it into the Top Ten on food website Zomato. We're at #7 !!
We are now experts in two neighbourhoods, Perth CBD and Mount Lawley, and classed as a Super Foodie, who knew?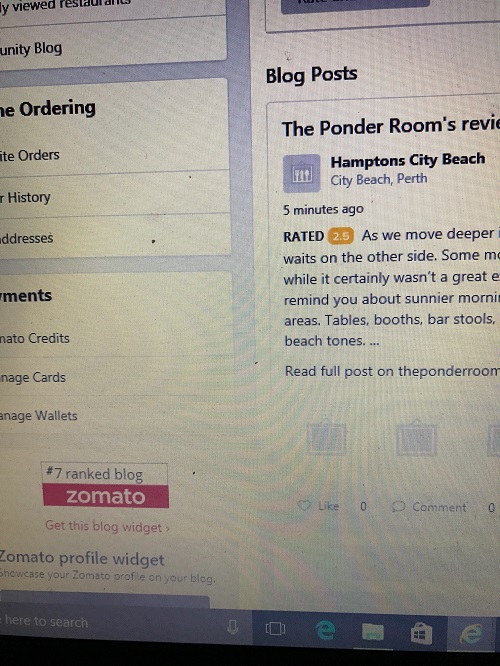 Seriously though I'm thrilled to be able to support all the restaurants and cafes that have given me and my guest a great breakfast, lunch or night out.
Perth has so much to offer these days, looking forward to checking out more. Next up some new finds in East Perth.
If you know any I should drop into please let me know.
For more information click Zomato